Waggfluence Buy 1 Get 1 Cat Nip Ball Set
$29.99 USD
Regular price
$49.99
Features
Remove the hairballs. The catnip can help the cat to spit out the intestinal hair that adheres to the digestive tract and other impurities to achieve gastrointestinal health.
Increasing appetite, alleviating slight gastrointestinal discomfort and supplementing vitamin C. Regulate the mood, make the cat become excited and more intimate with the owner.
Vitamin supplementation, the catnip contains chlorophyll which cats can not synthesize themselves, so when cats need it, they will take the initiative to eat.
Clean the mouth, through chewing the plant fibers in catmint, deep into the teeth to help clean up the residue, improve oral hygiene and keep the breath fresh.
Containing 4 rotated catnip and silvervine balls. It is self-adhesive and you can adhere to any place, such as the wall, door, window, and so on to attract the cat to lick it automatically.
Product Specifications:
Item Type: Cat Toy
Item Size: 3cm(1 ball)
Material: Catnip, Silvervine, Gall Fruit
Target Audience:Cat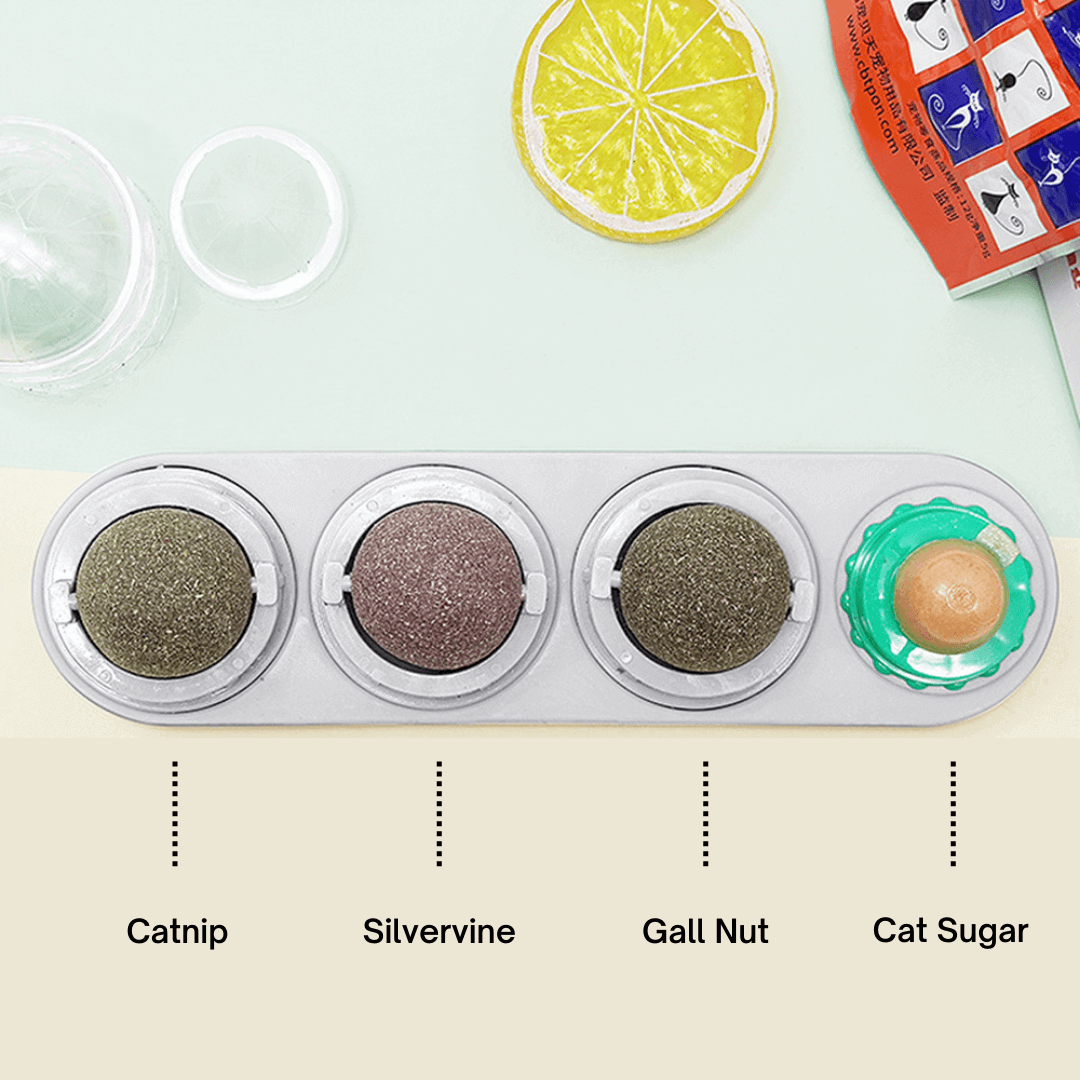 👉 Free Shipping Worldwide USA,UK,Canada,Australia,Germany,Japan,Singapore.

👉 Delivery Time 6 - 12 Working Days.

👉 Tracking Numbers are Emailed within 24 - 48 Hours  of Placing Order.

👀 Please Note :Pet Food Items,Pet Camera & Accessories (T-Shirts,Masks,Mugs) are only available for USA for now.
Flat 10 % on All Orders for New Customers 

USE CODE : WAGGFLUENCE10
FLAT 20% - BUY 2 Get 20% Off 

USE CODE : DOG20 or CAT20