Vendor: Waggle
Type: Animals & Pet Supplies
Waggfluence Must Have Pet Hair Remover
Limited Time Offer
USE CODE WAGG10 Get 10% OFF
Why you must buy this for your home if you have pets?
Keep your home clean and hair-free:

This is pet hair roller remover helps in quickly minimizing the amount of fur from your sofas, couches, beds, carpets, blankets, comforters, and more. However, it's not suitable for smooth, hard surfaces like wood, tile, Formica, and concrete; wet surfaces. For those, sticky paper is best.

Excellent Design and Quality:

This reusable pet hair roller is a self-cleaning design. You need to roll back and forth on the furniture surface to pick up pet hair, open the lid and remove pet fur. That is all it takes to clean the furry mess. It is also durable and environmentally friendly.

No Electronic Mechanism:

This Pet Hair Remover is easy to use and does not require a battery or take time to charge. It comes with a 100% reusable pet hair lint roller, so you don't need to worry about wasting money on refills or batteries.

Easy to Clean:

The pet fur remover can be cleaned using a moist cloth to wipe after each use. However, do not wash the brush surface directly with water.
Product Specifications:
Color: White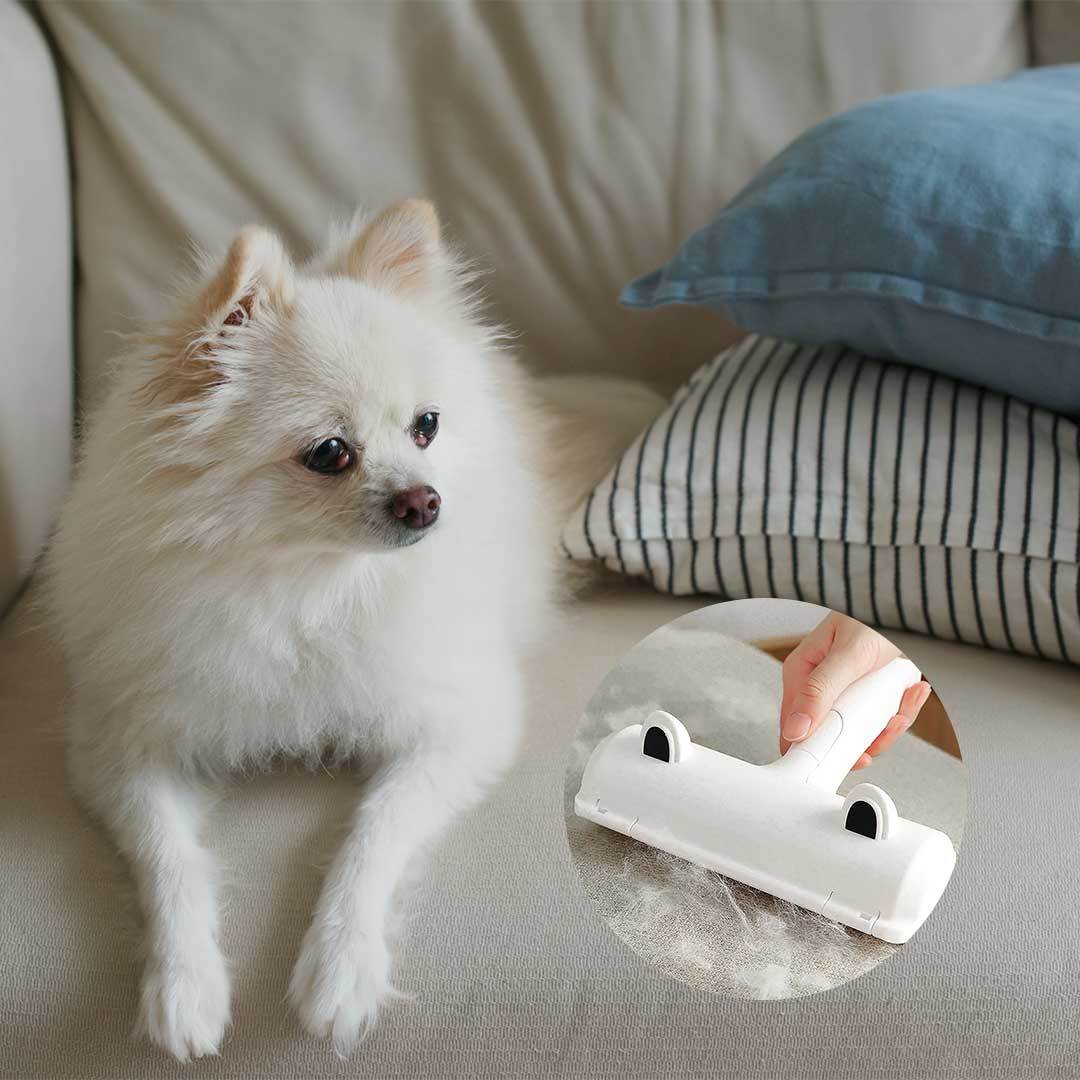 View full details
Waggfluence Must Have Pet Hair Remover
👉 Free Shipping Worldwide

👉 Delivery Time 5 - 12 Working Days. Delivery time might exceed during Peak Season.

👉 Tracking Numbers are Emailed within 24 - 48 Hours  of Placing Order.
Become a Member and get 50% Off on All Orders