Waggfluence Waterproof Fish Aquarium Thermometer
Limited Time Offer
USE CODE WAGG10 Get 10% OFF
How to Operate?
Open the battery cover and insert the battery with the + side up. The LCD will now display.

Using the suction cups provided, attach the display unit outside the aquarium. Submerge the probe into the water in the aquarium. Do not submerge the display unit as only the probe is water-resistant.

Press the PWR button for 3 seconds to power off or remove the battery to preserve battery life. Press the same button for switching on.
Product Specifications:
Temperature reading range: -58 Fn to 158 Fn
Operating Temperature: 50 Fn to 122 Fn>
Power Button Battery: (DC1.5V)LR 44
Accuracy: +/- 1 Fn Fahrenheit to Celsius Switchable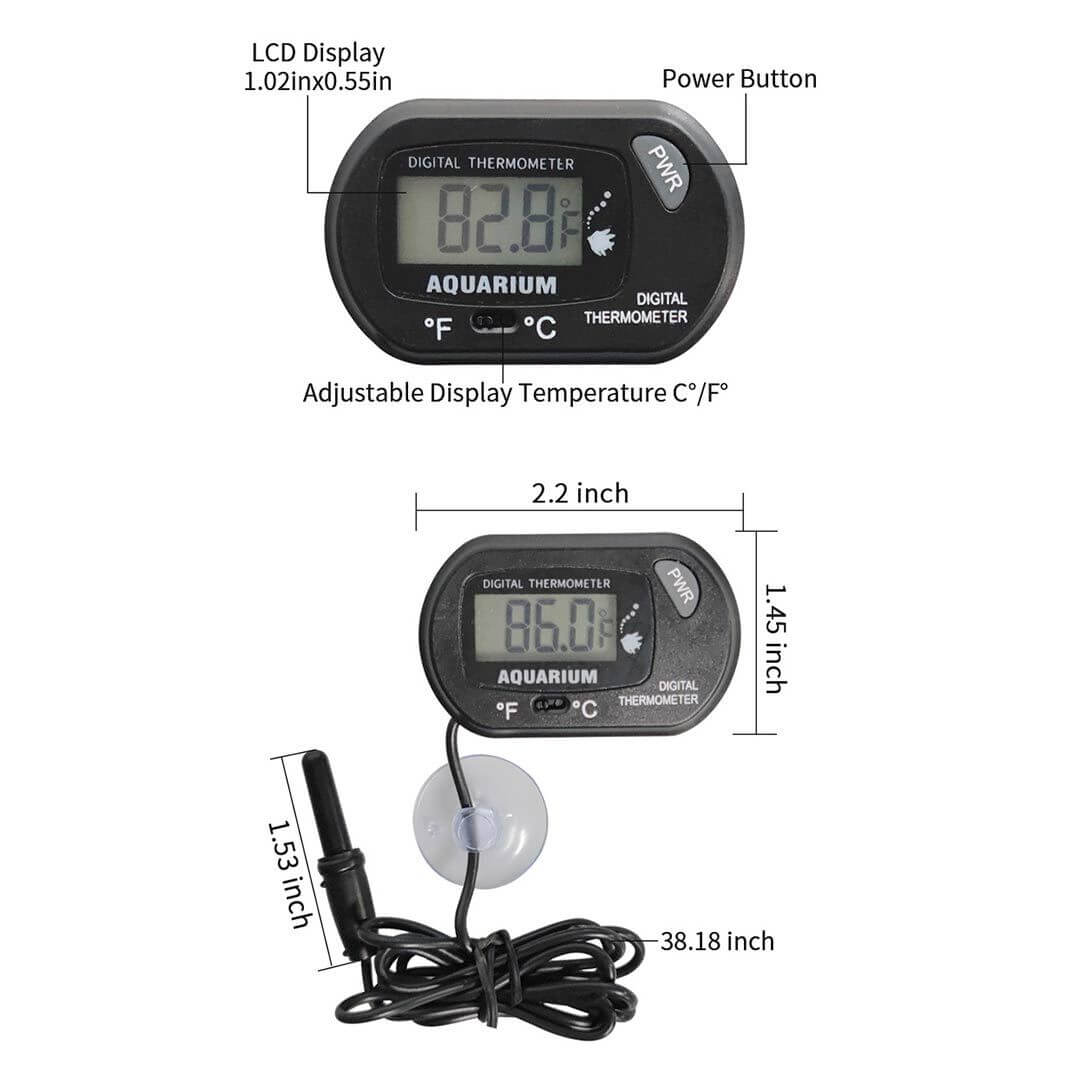 View full details
Waggfluence Waterproof Fish Aquarium Thermometer
👉 Free Shipping Worldwide

👉 Delivery Time 5 - 12 Working Days. Delivery time might exceed during Peak Season.

👉 Tracking Numbers are Emailed within 24 - 48 Hours  of Placing Order.
Become a Member and get 50% Off on All Orders